Murs PVCPRO (PVCPRO Walls) is the common signature of the 3 French specialists of PVC wall coverings: Gerflor, Muraspec Buflon, Vescom.

The PVC wall coverings are decorative and technical coverings complying with the regulations and standards in force, notably those regarding the Public-Access Buildings (PAB): safety, health, resistance.

The 3 companies gathered under the Murs PVC PRO signature work on the continuous improvement of their products by always making sure they respect the environment.Together, they recommend the PVC covering as a solution for walls and they present their common answers to the sustainable building.
---

Division Bâtiment - 43, boulevard Garibaldi - 69170 TARARE
Service Express (prix appel local) :
Tél. : 33 (0)810 569 569 - Fax : 33 (0)810 569 570
E-mail : contactfrance@gerflor.com
www.gerflor.fr
---
22 rue de l'Equerre - CS40031 - 95067 CERGY PONTOISE CEDEX
Tél. : 33 (0)1 34 32 42 00 - Fax : 33 (0)1 34 32 42 01
E-mail : contact@muraspec.fr
www.muraspec.fr
---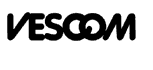 85 rue de Paris - CS21001 - 95221 HERBLAY CEDEX
Tél. : 33 (0)1 39 97 66 13 - Fax : 33 (0)1 39 97 80 72
E-mail : vescom@vescom-france.fr
http://www.vescom.fr/
---